Join Our Membership Plan
No dental benefits? Harmony Dental has you covered!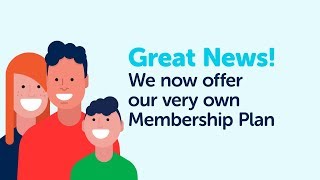 Click to play movie
We offer a simple and comprehensive membership plan for all members of your family.
Need dental treatment, but don't have insurance? Worried about how expensive it will be? We understand. At Harmony Dental, we believe everyone should have access to high-quality dental care from our dentist in Beaverton, OR without being inhibited by the cost.
We are excited to tell you about our new Harmony Dental in-house membership plan. You can have the dental care you need at a discounted price, without the hassle of dealing with insurance companies!
What's Included in Our Membership Plan?
Choose the right plan for you.
CHILD COMPLETE
(13 and younger)
$20/mo or $240/yr
VALUE: $443/yr
YOU SAVE: $203/yr
15% off other procedures completed at our practice

ADULT COMPLETE
(14 and older)
$27/mo or $324/yr
VALUE: $644/yr
YOU SAVE: $320/yr
15% off other procedures completed at our practice
PERIO
(14 and older)
$45/mo or $540/yr
VALUE: $1016/yr
YOU SAVE: $476/yr
15% off other procedures completed at our practice
Did you know there are other ways to access affordable dentistry for you and your family? Find out how by reading our blog post.
More Reasons Why You'll Love Our Membership Plan
There are no deductibles, co-pays, pre-approvals, or annual maximums.
Your dental benefits will start immediately! No waiting period necessary.
Your preventive dental care is covered and other services are discounted.
---
There are no hidden or extra fees. Our pricing is transparent.
Your membership is good for a full 12 months from the date it starts.
Access and manage your plan from your desktop, tablet, or smartphone.
Looking for Affordable Dentistry?
Here's the answer. Sign up for our membership plan today!